Latest Sales, Giveaways and News
Safest OSRS Gold Site 0 Banned Customers!
Are you looking to buy osrs gold? But are scared for a RWT ban? Here at RSGoldMine we only use combat 75+ trained/skilled P2P accounts to deliver your runescape gold! Wheter you buy 4M OSRS Gold or buy 1000M OSRS Gold we will always deliver your gold with high combat lvl p2p accounts to ensure your runescape account's safety! We have never had a complaint about a RWT ban in our 2 years of deliver runescape gold. Still sketched about buying a big amount of OSRS Gold through trade? We also offer a stake trade where we make you win a stake of the purchases osrs gold amount, keep in mind there will be 2% tax on it duo the new Duel Arena Tax Update. If you have bought OSRS Gold before from another site you know how sketchy the trades go. You will most likely meet in Lumbridge bank with tons of Real World Traders trading a brand new combat lvl 3 accounts that is obviously selling runescape gold. Don't risk your account using these amateur runescape gold sites that don't care about your runescape account.
Still got questions? Feel free to contact the live chat and we will gladly help you out!
07-09-2018 (1 week ago)
---
Elder Maul Giveaway Winner!
The winner of the Elder Maul Giveaway is: 'Jaleel Dmeiri' Congratulations enjoy the maul! Are you not the winner? No worries we do giveaway regularly, keep an eye on our social media to know when our next giveaway is!
16-11-2017 (10 months ago)
---
Happy Halloween!
Happy Halloween guys, To celebrate this scary fun month we are giving away an Elder Maul! To qualify for the Giveaway simply follow the steps here: https://t.co/9Ed4w43BNZ
16-10-2017 (11 months ago)
---
Voted Most Trusted Runescape Gold Site!
Hunderds of "Runescape Gold Selling" websites are out there to pounce on you and steal your runescape gold – and can impact you both financially and mentally! Don't stand up for that – and trade with RSGoldMine, undoubtedly the most trusted website for both OSRS Gold and RS3 Gold.
Being a professional business, we value the safety and needs of our customers. That's why we are proud to state that from our origin, we have received over 11,000 unique positive feedback from our customers, and have secured an outstanding 9.7-star rating on Truspilot.com, one of the world's leading website trust indicators.
What does this mean for you – our customer? Enjoy purchasing our Runescape gold, without a doubt in the world of being scammed or mistreated. We look forward to a long and mutually beneficial relationship with you!
16-09-2017 (1 year ago)
---
Order Unlimited Runescape Gold!
Are you sick and tired of these other Runescape gold selling websites, asking for your personal details whenever you order their gold, slowing down this process by ages? So are we!
As the most trusted Runescape gold selling website, with over 4000 positive feedback from our customers, and a 5 star, 9.6 rating from Truspilot.com, we value our customers – and we understand the hassle and risks of sending your personal details online. That's why you don't need to bother getting out your passport or driver's license, as your gold would be ready instantly – no matter the cost! Come and see why we're the fastest, most trusted gold selling website out!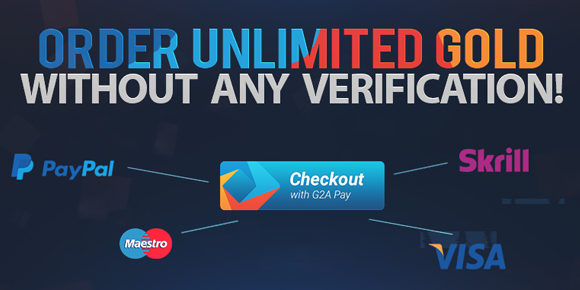 01-08-2017 (1 year ago)
---
Huge Runescape Summer Sale!
It's finally summer! Time to get rid of all your school books, or say goodbye to work, and get down to some Runescape!
At RSGoldMine, we share your excitement for summer – and we want to best prepare you for the season of Runescape. That's why you can enjoy lowered rates throughout the entirety of summer! You heard that right – for the whole summer, you can benefit from cheaper osrs gold, as a gift from us.
Go on – what are you waiting for? Head down to https://www.rsgoldmine.com/buy-rs07-gold and checkout! Our team is right there on standby to deliver your discounted osrs gold and rs3 gold. Just another way we celebrate our customers at RSGoldMine, the most trusted runescape gold selling website, sitting at over 4000 unique positive feedback.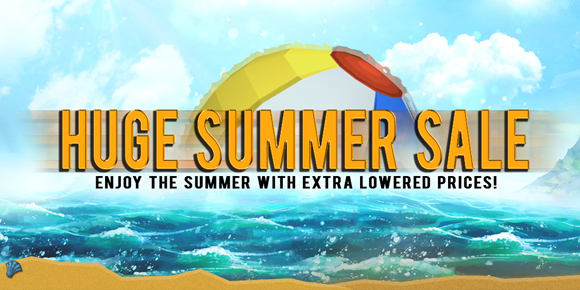 20-07-2017 (1 year ago)
---